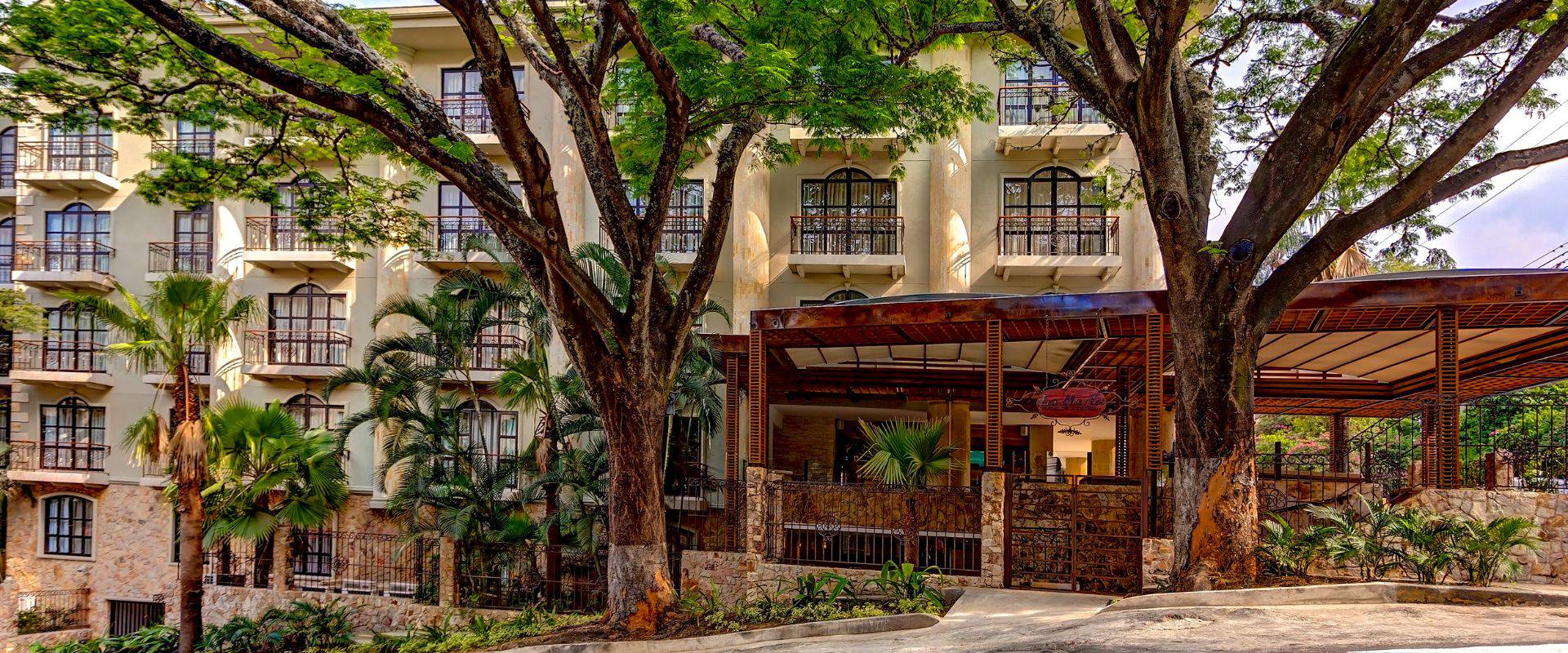 Welcome to Movich Casa del Alférez (Cali)
Comfort, elegance and privacy in Cali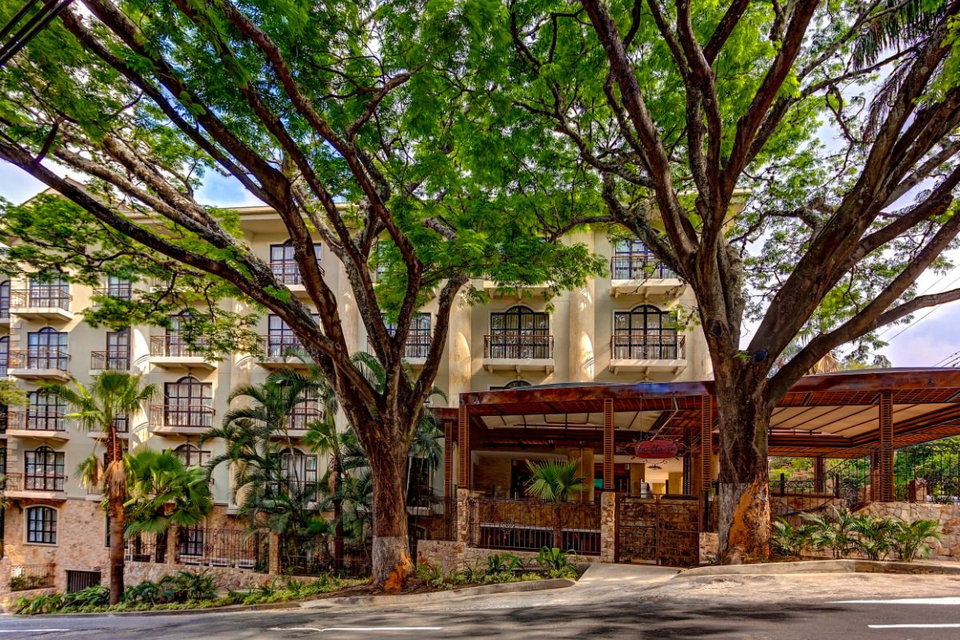 Live in a luxurious environment
Discover the meaning of happiness

Movich Casa del Alférez offers you luxury facilities to live a private life among a community. We are located in Colombia, in the city of Cali. Our service level, design and quality are backed by the international Small Luxury Hotels (SLH) seal. We guarantee you the highest standards of comfort, luxury and convenience to live your life alongside other people as interesting as you.

Specifically, our establishment is located in the exclusive neighborhood of Granada. We are a residential site known for our grand architecture from the 1920s. Just a few yards from our location, you can enjoy the gastronomic area of Granada, which has a great reputation internationally, thanks to its broad mixture of gourmet and classic flavors. If you prefer something more private, you can watch the sunrise or the sunset from our Terraza Bar Iraka or eat at our La María Restaurant.

Our main goalis to take your experience of life to the next level. The charm of our establishment converts our rooms into long-term stay homes inspired by the romanticism of Jorge Isaacs. A local writer, his most famous work is "María", the story of an impossible love between two young lovers who discover the intensity of joy and misery.
Live in elegance and comfort
Discover our facilities
All of the Movich Casa de Alférez Homes have designs that are calm, modern and elegant. The decoration uses the institution colors (black, gold and white) to inspire power, wealth and peace. Our 60 Homes are equipped with a noise reduction system, air conditioning, audio system, minibar, free wifi, desk, television and basic personal hygiene items. When you stay with us, several items on your checklist for the day can be crossed off: breakfast included, room cleaning, room service and the possibility of having visitors with the same standards of personalized service.
See all rooms
What do we offer our tenants?
High range services
We offer you spaces equipped for different functions. Our business center and event rooms provide a greater level of intellectual concentration. Our gym and garden area, as well as La María Restaurant and Terraza Bar Iraka, are perfect places for enjoying a moment of leisure and relaxation.
Transport

Moving about freely is essential to a good lifestyle. Therefore, at Movich Casa del Alferéz we have a transport service at an additional cost. That way, you will have no excuse to not go where you want, when you want.

Gym

For a sound mind, your body should also be healthy. We know how important it is to exercise consistently to release tension and to tone muscles and stay in good physical health. Therefore, we offer you a gym so you can be the best version of yourself.

Free wifi

These days, a good internet connection is a must. For this reason, we provide you with a free high-speed connection in all our spaces. That way, you will always be able to check your email, social media, and be in contact at all times with anyone you like.

Concierge

Good help is always appreciated. Our concierge is trained to solve most of your concerns in terms of services, tourism and transport. If they do not have the answer, they will gladly find the best way to help you.

Event rooms

Options with everything necessary to hold cocktail parties, banquets, classes, productions and business meetings. Also, these spaces have air conditioning, a built-in projector, good lighting and furniture appropriate for every occasion.

La María Restaurant

Located on our premises, this restaurant specializes in signature cuisine. La María is known for innovation in the presentation of its dishes, while conserving its local and heritage flavors. Among our most requested dishes is a delicious sea bass ceviche.

Terraza Bar Iraka

From this large open-concept space with natural light, you can enjoy the view of the Granada neighborhood, very busy throughout the day. You will enjoy a calm environment, soft breeze, light music and the drinks we prepare.
View all the hotel services
Where are we?
Our location
Movich Casa del Alférez is located in the Granada neighborhood, in Cali, Colombia. Our area is known for its gastronomic, artistic, cultural and textile offerings, located near the main shopping centers, monuments, parks and museums of most interest in the city.
Movich Home
Address:
Av. 9 Norte # 9 – 24, Granada
Explore
Remember that you can combine up to 3 Movich destinations in the same month without paying more!