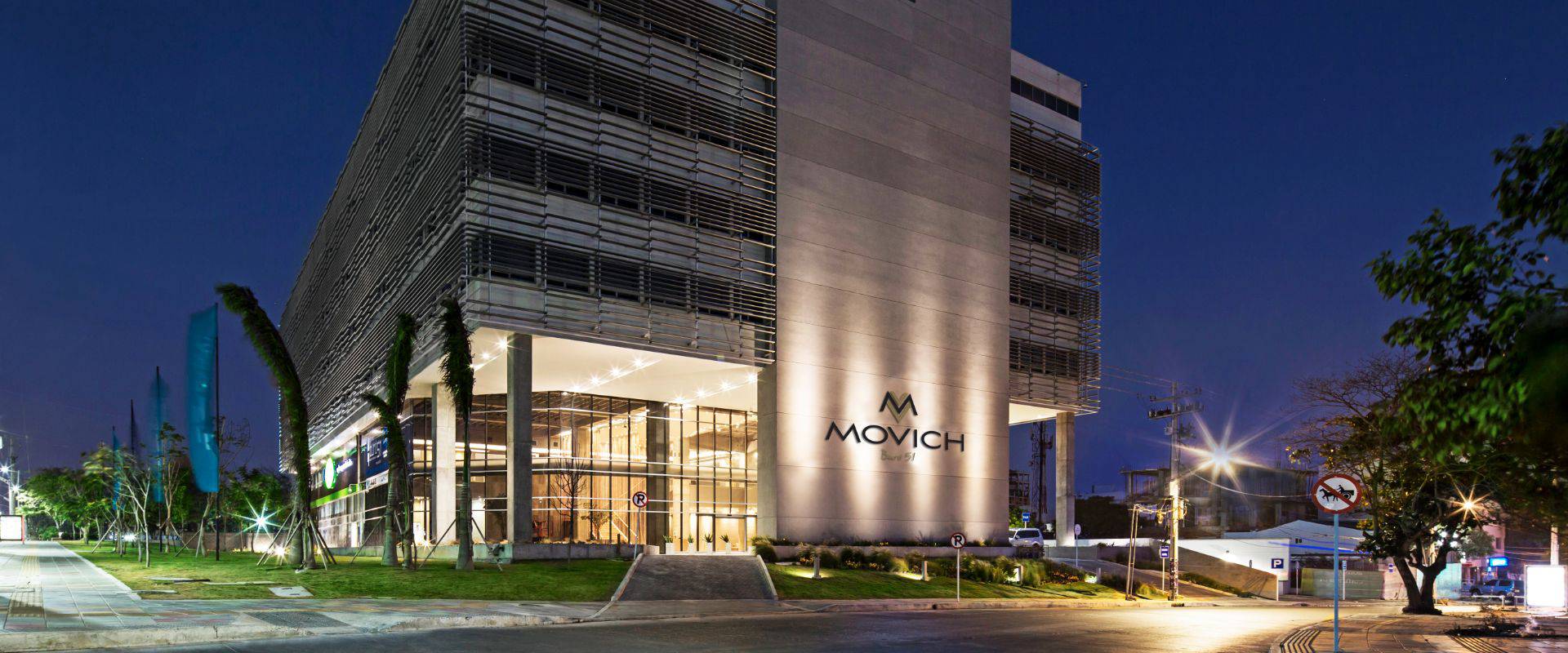 Welcome to Movich Buró 51 (Barranquilla)
Comfort, elegance and privacy in Barranquilla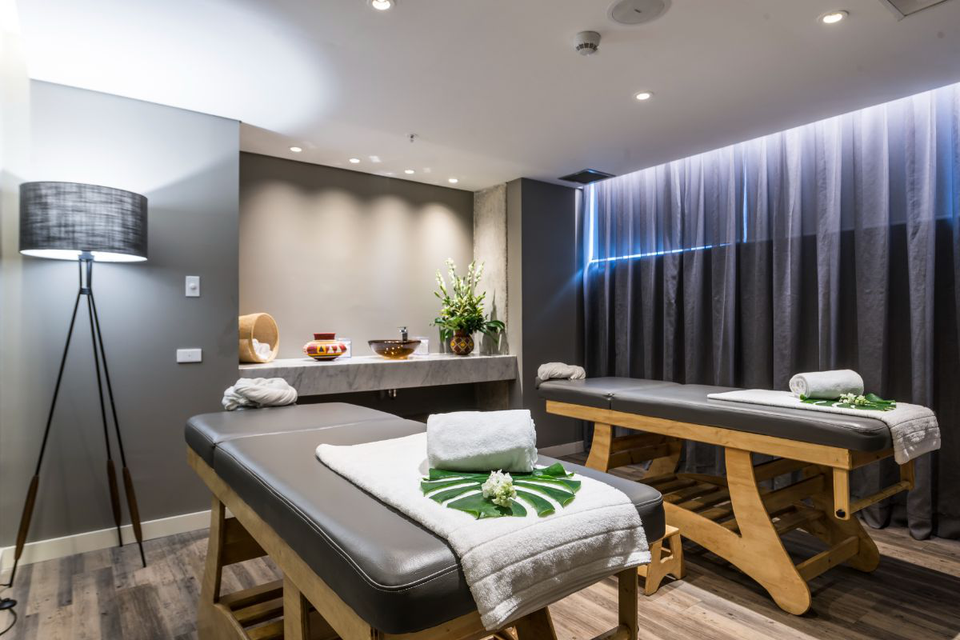 Movich Buró 51
The art of living with exclusivity

Movich Buró 51 is an exclusive establishment that aims to offer you a communal residential model so that you can live your life without ever having to worry about anything. We are located in one of the most prestigious areas in the city of Barranquilla, Colombia, in the Buró 51 business complex

Our facilities offer a co-living experience where you'll share spaces with the rest of the residents, encouraging a community experience. Our objective is to guarantee the comfort and security of a home whilst providing services, attention, and company from personnel that is highly capable of handling all your needs.

At Movich Buró 51 we operate under a luxury model. We provide a sensation of privilege through our rooms, events parlors, fully-equipped gym, spa and wet areas, including a Turkish bath and a jacuzzi. We also feature a terrace area with a pool, a laundromat, a sundeck, a restaurant and bar area.

In addition, our building features top-level infrastructure with a high degree of accessibility and ease for the disabled, such as an elevator for the utmost convenience. Being inclusive for all of our tenants is one of our mottos. In our facilities, everyone feels at ease, and everyone is welcome.
Live in elegance and comfort
Discover our facilities
Movich Buró 51 boasts different types of Homes, all of which are integrated under a model of comfort, elegance, and privacy. Each of our spaces includes free, high-speed internet connection, air conditioning, and 24-hour room service at additional cost. All with one proposal: to make your prolonged stay a pleasant and enjoyable experience. Additionally, we cover various services such as room service, included breakfast, and room repairs, among others, to complete your daily checklist.
See all rooms
What do we offer our tenants?
High range services
Being alive is an incredible experience, but knowing how to live well is even better. In that sense, Movich Buró 51 offers you a series of exclusive services in order to provide you with a personalized service in a communal living environment. You'll feel better than in your own home.
Free Wi-fi

Internet is a fundamental tool for keeping connected with the rest of the world. In all of our spaces you can count on a free, stable, high-speed wireless connection.

Pool Terrace

Our terrace is expansive, with comfortable beds and parasols built in. Enjoy a long and impressive pool and appreciate the imposing city of Barranquilla from the poolside.

Ébano Restaurant

Our signature cuisine restaurant gathers flavors typical of Colombian food and extrapolates them into an international sphere. It includes a doorway to the terrace so you can enjoy dishes outside with an incredible view of the city. The golden color dominates, a tone intertwined with luxury, wealth, and light.

Iraka Bar

At our bar you will have access to a wide variety of drinks already ready to be served and/or signature cocktails prepared by experts. It's the perfect place to reflect or to organize a formal or informal business meeting. You will have the opportunity to enjoy the city of Barranquilla with fine liquor.

Spa

The best option for relaxation is to enjoy a massage session with qualified personnel in our spa. Its luxury facilities create an environment of tranquility and harmony, an ideal location to relax after a long day.

To use these areas and the spa, you must make a previus reservation at reception.

Event rooms

At Movich Buró 51 we have several events parlors, each one with a different reception capacity. The furnishing of each room can be accommodated to match the type of event: cocktails, banquets, etc. Simple, luminescent, and bright are the best words to describe these spaces.

Gym

It is equipped with modern machines in perfect condition, so you can work different areas of your body as you please. The gym boasts a view of the pool terrace to encourage gym-goers to also enjoy exercise in the open air.

Concierge

You can count on the help and advice of a concierge with ample experience. If you want to get to know the charms of the city of Barranquilla, they will advise you on which spots you should visit and when you can do so. They will also help you with anything you need in your day to day.

Transport

For an additional cost, we offer a transportation service, so you have the chance to go wherever you want, whenever you want, in a safe and trustworthy way. This way, you'll get to know our city and everything it has to offer.
View all the hotel services
Where are we?
Our location
Movich Buró 51 boasts an exceptional location in the business complex of Buró 51, only 10 minutes from the center of Barranquilla. It allows short and quick access to the Puerto de Oro seafront and the colorful Ventana al Mundo, a public monument famous worldwide.
Movich Home
Address:
Calle 94 # 51B – 43
Explore
Remember that you can combine up to 3 Movich destinations in the same month without paying more!