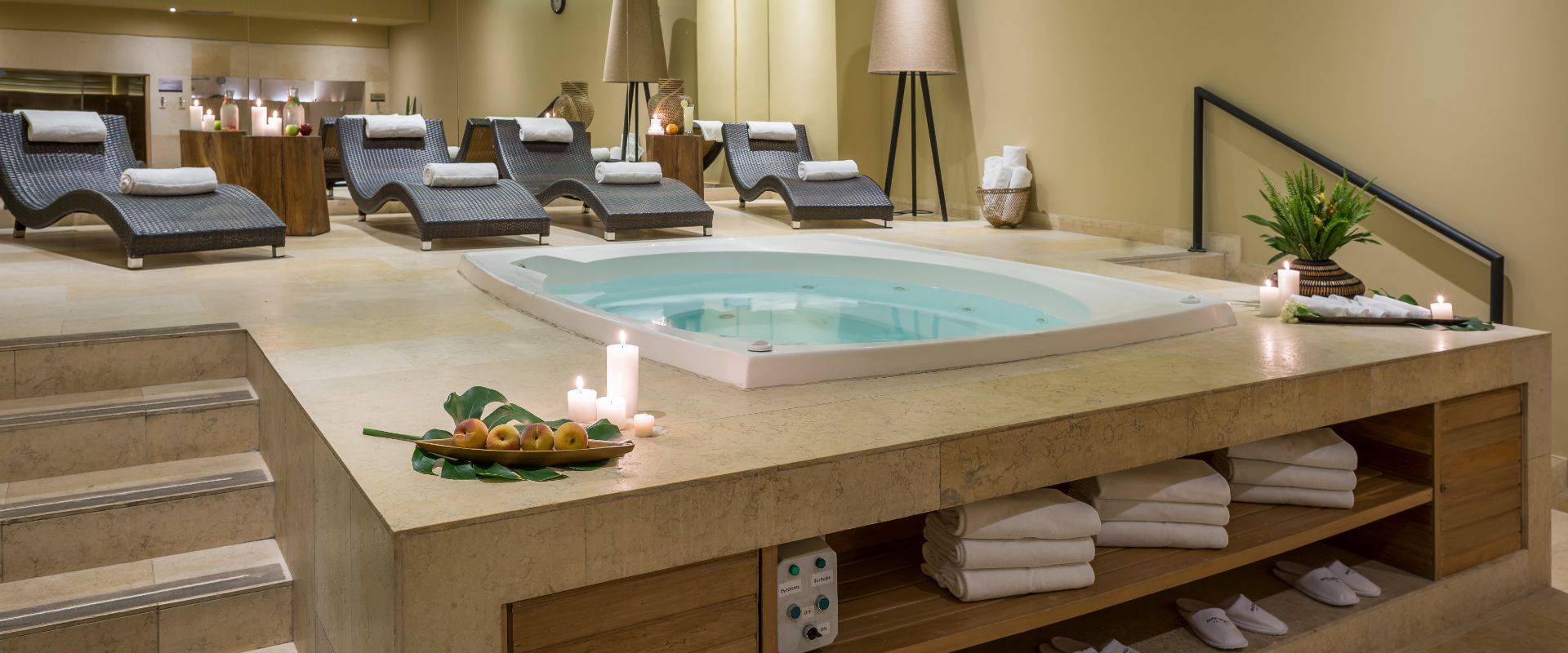 Movich Buró 26 (Bogotá) - Discover our services
Everything in one place
The prestige of a co-living space is measured, in part, by the quality and reliability of the services it offers. In this regard, atMovich Buró 26, we go to great lengths on a daily basis to offer you the best accommodation experience in Bogotá, with well-trained staff. We seek to provide you with an accessible and comfortable way to live as part of a community.

We don't just offer you somewhere to sleep. Our goal is to provide all the services required to ensure that every day you stay with us is better than the previous one. Therefore, we offer a spa, a gym and wet areas, among other facilities.
Event rooms

We have comfortable, elegant and fully-equipped rooms for all kinds of events and social gatherings. Our spaces will adapt your needs and expectations.

Ébano Restaurant

The Ébano Restaurant is a mouthwatering restaurant that blends local flavors with an international touch. For example, it offers a Colombian and an international menu, with dishes such as bean stew, ham hock with rice dishes from around the world. What's more, you can get tucked into a buffet breakfast every morning.

Bar

Our elegantly and meticulously designed bar is the perfect space to enjoy a cocktail and relax. Whether you want to celebrate a family or friends reunion, or an informal or formal business meeting, this is the place for you.

Spa

Whether you are looking to unwind after a long workday or to release built-up stress, our spa has certified professionals to give massages and treatments to boost your sense of well-being.

Gym

Our gym is equipped with sophisticated and well-maintained equipment. Therefore, you will have the opportunity to work different muscle groups, with the aim of doing physical activity as and when you want.

Wet areas

The wet areas have a sauna, an enclosed area with a temperature between 70° and 100° Celsius, which provides dry heat to open the pores. You will feel great after a workout or at the end of the day. It also has a steam bath and a jacuzzi All our spaces are kept extremely clean before, during and after use.

Parking lot

Vehicle safety is a priority for our tenants so, of course, it is also a priority for us. Therefore, we have a parking lot with all the security and surveillance measures operated and overseen by a specialized security company. So, you can sleep soundly at night knowing that your vehicle is safe and secure.

Transfer

Being able to move from one place to another with freedom and peace of mind is of the utmost importance. That's why we provide you with a free shuttle service to and from the airport every 30 minutes. Don't worry about transportation. We also have a white car service for customized trips, at an extra cost.

Free Wi-Fi

Being connected to the Internet is of the utmost importance in the modern world. As we strive to offer the best life experience, at Movich Buró 26, we provide you with free internet in our facilities. You will have the optimal speed for smooth and uninterrupted browsing.
Other services
Enjoy unique experiences