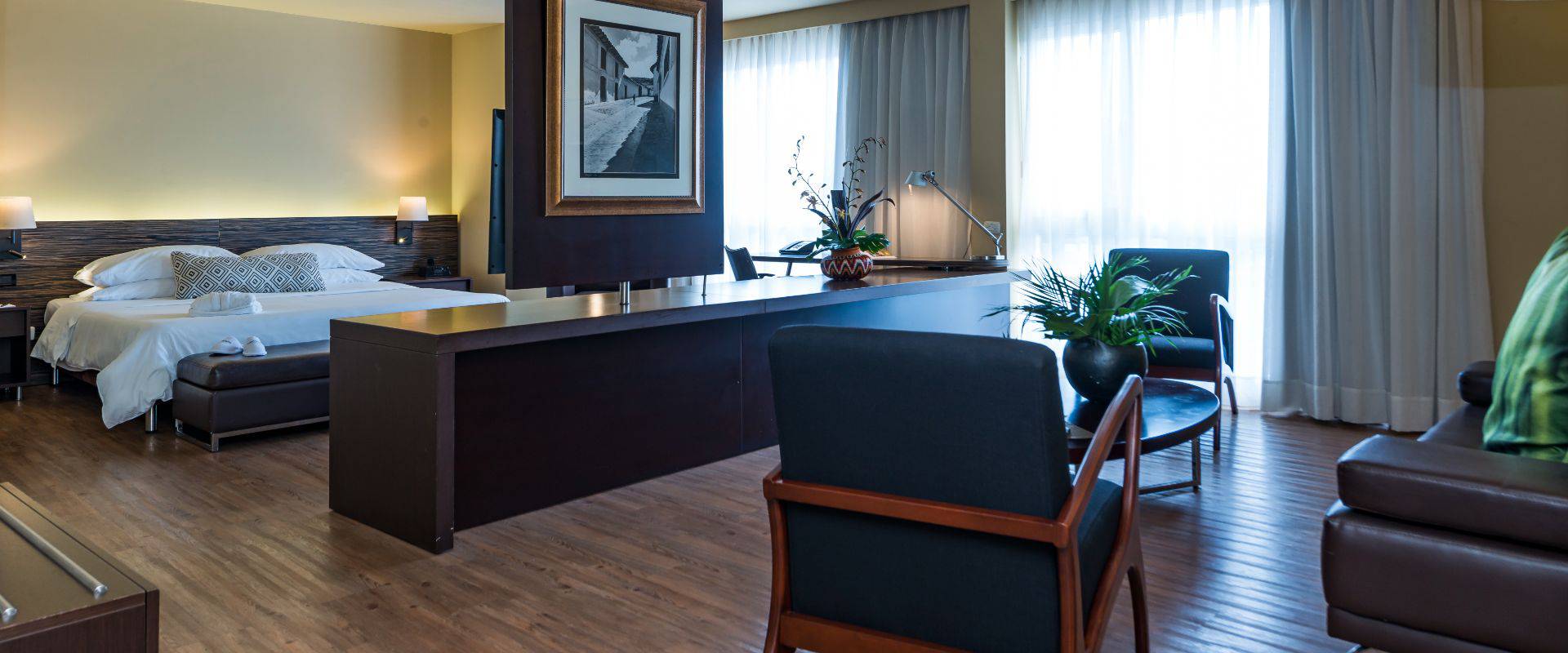 Home Classic Twin's Movich Pereira
Luxury accommodation in Pereira
Home Classic Twin
Enjoy your new home in Pereira and make the most of living there. Your spacious room has good lighting with natural light. Privacy and comfort are what you will find when living to the fullest in this new accommodation.
You will find a comfortable and spacious bathroom with amenities and a hairdryer, a large closet where you can store your everyday clothing, and you can keep your most valuable belongings in the safe. You also have an iron and an ironing board if needed to keep your clothes wrinkle-free.

There is an additional space to work whenever you like at a well-lit desk, or you can relax watching your favorite shows from your armchair on a flat screen TV with cable. You will have a small refrigerator on hand for storing your favorite snacks or keeping your drinks cold. During the day or at night you can turn on the air-conditioning and receive personalized service for whatever you need, just by picking up the phone.