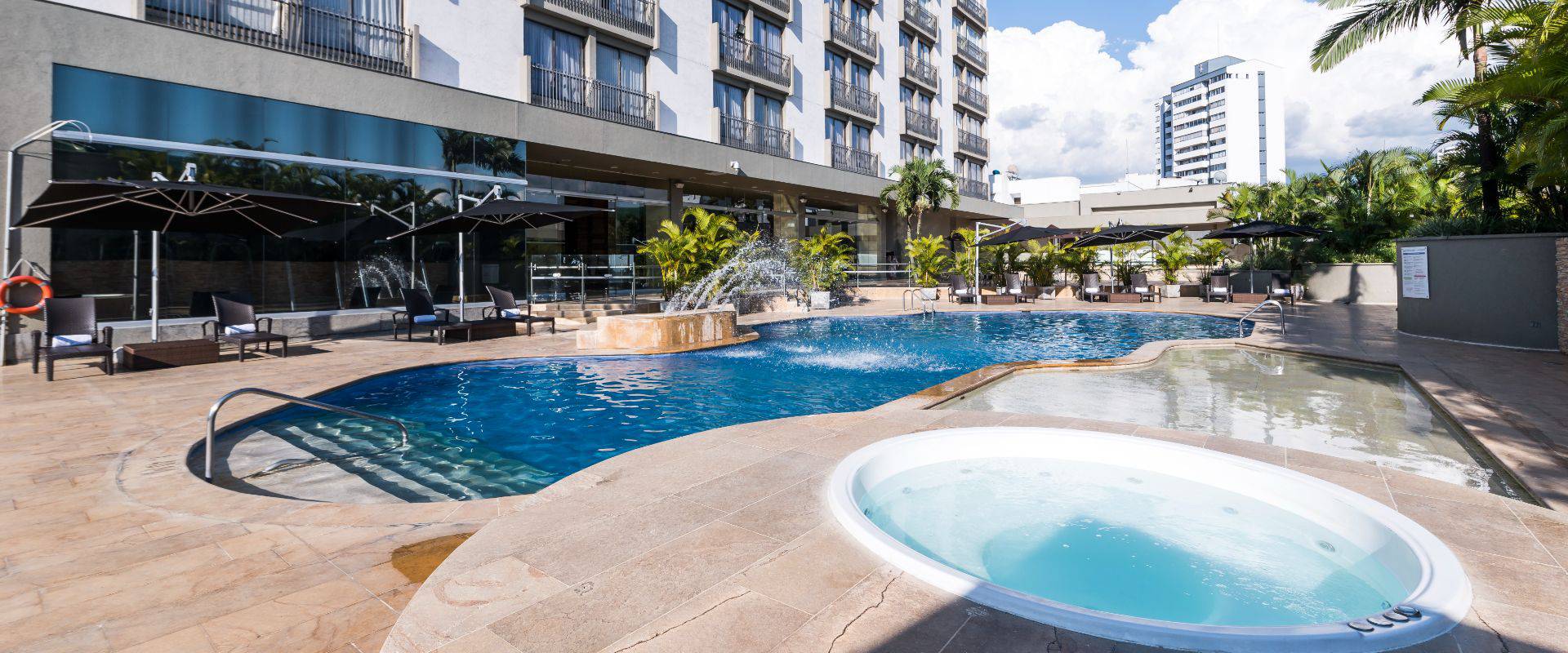 Welcome to Movich Pereira
Comfort, elegance and privacy in Pereira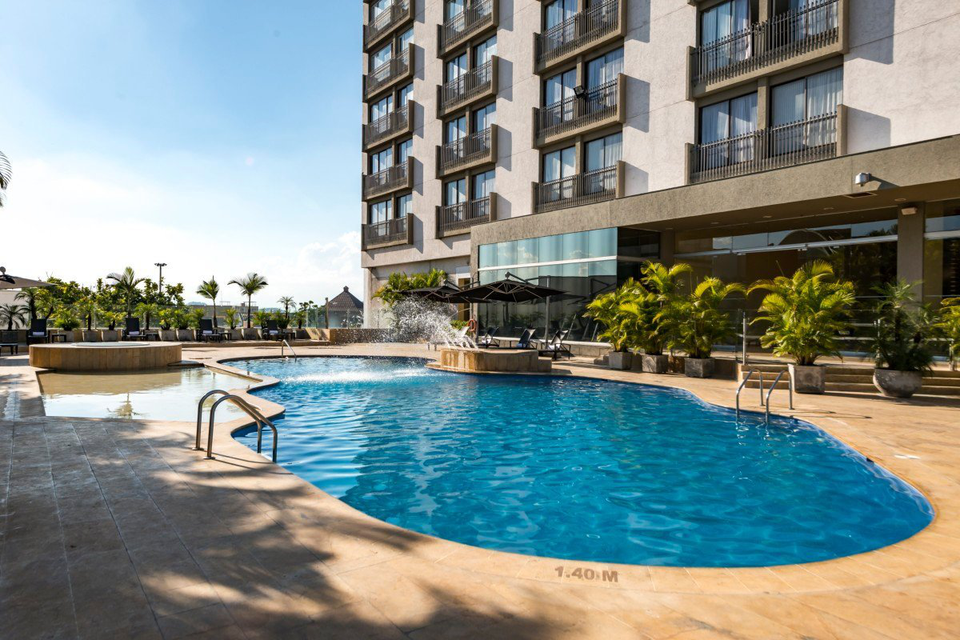 Movich Pereira
The pleasure of living

Feel at home as you enjoy the Colombian countryside at the Movich Pereira, a new concept of luxury and comfort that combines the welcoming atmosphere of home with all the convenience and attention to detail you expect. It is in the Pink Zone of Pereira, an area brimming with culture, passion for coffee, colorful places and amazing food. A place for sublime experiences, making it the ideal co-living concept for stays of at least one month, or for as long as you like with your family or for business.
Live in elegance and comfort
Discover our facilities
Recharge your batteries in our exclusive rooms and spaces, exquisitely designed for living, working and leisure. And naturally, we'll provide you with high-speed internet, cable TV, air conditioning and everything else you need for a great stay. You won't want to leave! You can check several boxes off your daily checklist when you live with us, such as room cleaning. What's more, there's room service, breakfast is included, and your visitors and guests will benefit from the same level of service.
See all rooms
What do we offer our tenants?
High range services
Chill in the spa or spend an evening in the heated pool with friends and family. Or why not work out in a modern gym, or hold your events in our rooms with state-of-the-art equipment? And don't forget to try the fabulous flavors at our Ébano restaurant, where a fusion of traditional and international cuisines provide signature experiences worthy of your taste and expectations.
Ébano Restaurant

The signature dishes served at our restaurant are made with local and regional ingredients. And as well as the divine aromas, flavors and colors of Colombia, we also serve international dishes.

Tipsy Bird Bar

Want to hang out somewhere original, sophisticated and unique? This is the place to discover signature cocktails to the sounds of the 70s, 80s and 90s. On Fridays, rock bands will give you a spectacular, fun night out. The décor is warm and versatile, ideal for spending time with friends relaxing, a long chat or even a romantic evening.

Event rooms

Our meeting rooms and event halls are a great choice for business and family occasions. They are all equipped with audiovisual equipment and high-speed WiFi, at no additional cost. The room rental scheme is flexible: you can book an executive room for a work meeting with colleagues, or spaces for up to 500 people with natural light and catering services.

Gym

At Movich Pereira we want to offer you a place to live and work in total comfort, warmth and luxury. Take advantage of our fully equipped gym, which is open for your use 24 hours a day. Now you can stay fit whenever you like! Work out, relax, or start a daily routine with our modern equipment. It's a bright room with views to the outside and images and music to help you to train to the max.

Spa and wet areas

For total well-being, we have the best facial and bodytreatments in our spa. Achieve perfect mind-body balance!
There's also a classic massage service to release tension, stress and pain. For double the benefit, book a couple's massage and share invigorating sensations in the best company.

Swimming pool

We have an outdoor heated pool, ideal for free-time relaxation and stimulating exercise. Let the water envelop your body and enjoy the pleasure of having a premium swimming pool available to you at all times. So you can lie back and allow the sun to caress your skin while you breathe aromatic breezes, the area has a sun terrace.

Concierge

Having the expert, friendly, attentive concierge at Movich Pereira will be one of the best experiences of your life. They will cater for all your requirements, answer your questions and share tips and tricks to help you to get the best from the local city nightlife. If it's happening in the city, your concierge knows about, and can provide details of tours of the coffee zone and even trips to the Colombian Andes. Say yes to more adventurous experiences and maximum fun.
View all the hotel services
Where are we?
Our location
Explore a coffee or banana plantation or go to Los Nevados National Natural Park. If you prefer the city life, the Nuestra Señora de la Pobreza cathedral and Plaza Bolívar are both close by. Pereira is a fascinating city.
Movich Home
Address:
Carrera 13 # 15 – 71, Pereira, Risaralda
Explore
Remember that you can combine up to 3 Movich destinations in the same month without paying more!